VideoPropulsion Collaborates with MultiVirt to Create Low-Cost Headend Solutions For India's CATV Markets
VideoPropulsion Collaborates with MultiVirt to Create Low-Cost Headend Solutions For India's CATV Markets
VideoPropulsion continues its push into International markets by announcing the Company's collaboration with MultiVirt in India. Powered by VideoPropulsion high-density MPEG Transcoder & DVB-C QAM PCIe cards, the new PC-based MultiVirt integrated appliances can selectively receive DVB-S2 satellite programming, optionally transcode from H.264 to MPEG2, & re-modulate the MPEG programs to QAM for delivery over hybrid fiber-coax (HFC) CATV and simple coax networks.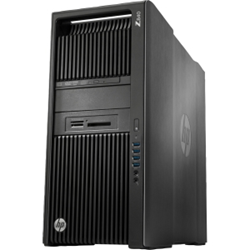 MultiVirt Integrated Appliance for CATV Headends
MultiVirt is a well-established, trusted supplier of integrated turnkey solutions to the broadcast and cable markets in India.
Slinger, WI (PRWEB) February 25, 2015
VideoPropulsion® Interactive Television, Inc. (OTC:VPTV) has announced it is collaborating with New Delhi based MultiVirt India Pvt Ltd to create low-cost PC-based headends for India's CATV markets.
The MultiVirt integrated appliances are capable of selectively receiving DVB-S2 satellite programming, optionally transcoding from H.264 to MPEG2, and re-modulating the MPEG digital television programs over QAM. The appliances use VideoPropulsion's preeminent, high-density MPEG Transcoder and DVB-C QAM modulator (ITU-T J.83 Annex A) PCIe cards. The resultant multiplex of services is transmitted over a hybrid fiber-coax network or a simple coax network.
VideoPropulsion has commissioned MultiVirt to create unique, low-cost solutions suitable for the Indian CATV market that will help speed the digitization of television services in India. Technology supplied by VideoPropulsion will include the ability for MultiVirt to offer bulk MPEG transcoding to support conversion of H.264 to MPEG2, MPEG2 to H. 264, and H.264 to H.264 for OTT and other mobile video delivery applications.
Now in its 40th year of continuous operation, VideoPropulsion also offers its own turnkey transcoder appliance models in the company's FloodGate® FG-5000 Series Transcoder. Optional DVB-ASI I/O, QAM outputs, and AES-128 encryption is available. The FG-5000 can support several flavors of encryption including: Pro:Idiom®, SamsungLYNK®, Verimatrix®, VSecure®, Conax®, and other custom proprietary encryptions.
"MultiVirt is a well-established, trusted supplier of integrated turnkey solutions to the broadcast and cable markets in India", said Carl Pick, CEO at VideoPropulsion. "We are honored and delighted to collaborate with MultiVirt to deliver high-density, low-cost headends to help further the final phases of the digitization of television services in India".
"In collaboration with VideoPropulsion and our other fine partners, we expect to be a major provider to the national broadcast and cable industry's near term digitization efforts", said Rakesh Gupta, Founder & Director at MultiVirt. "The combination of low cost, high performance, and great service will place us among the highest value, most preferred solutions to this important initiative."
MultiVirt and VideoPropulsion began presenting their collaborative plans to the broadcast industry at the 23rd Convergence India 2015 International Exhibition & Conference in Delhi last month. MultiVirt products powered by VideoPropulsion are available directly from MultiVirt.
About MultiVirt
MultiVirt India Pvt Ltd as a company was established in 1995 to cater to the growing markets of broadcast and multimedia in India. Since then they have become one of the leading pioneers in Digital Media technologies and applications. Their core competency has been consultancy, systems integration and turnkey project execution for broadcast, digital cable TV, interactive multimedia, mobile and web-media. The Company also develops software applications and content for broadcast, web and mobile media.
For further information, contact:
Rakesh Gupta
Founder/Director
Multivirt India Private Limited
101 A, Ashram Chowk, 2ndFloor
New Delhi 110014
India marketing(at)multivirt(dot)com
+91-11-41340022, +91-11-26349290, +91-11-26342708
About VideoPropulsion
Now in it's 40th year, VideoPropulsion has been a world leader in hardware and software for high performance, low cost per stream, digital content manipulation, and has established a reputation for providing unique HDTV, VOD, and IPTV products. The Company offers revolutionary FloodGate satellite and CATV transcryption appliances as well as OEM computer modules for a variety of applications, including streaming, multiplexing, demultiplexing, modulation, demodulation, transcoding, encryption, and splicing MPEG formatted data.
For further information, contact:
Kathy Cain
Vice President of Sales
VideoPropulsion
255 Info Highway
Slinger, WI 53086
(262) 644-1000 x107
sales(at)videopropulsion(dot)com
http://www.videopropulsion.com
VideoPropulsion and FloodGate are registered trademarks of VideoPropulsion Interactive Television, Inc.